TITLE; My stupid brother --'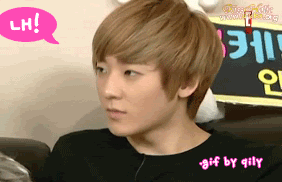 Terkejut tak pika ckp my bro stupid ?
Theehee :D pika lagy terkejut --'
Kalu korang bace komfem lagy terkejut .
And mesty korang akan ckp stupid jugak .
Haaaiishh ! Pika geram ngn my bro neh .
Bukan kate pika je satu family geramm kat die !
Tah-2 orang gile pon boleh geram kat die .
Uolls tahu tak bro pika dah mcm kne "sihir" ngn awek die .
Nak kate setiap hari die nak jumpe awek die .
Asal balek kampong je mesty nak jumpe !
Kalu dah dapat jumpe tuu , mcm takmauu balek dahh !
Pukul 2 pagi baru balek umah . Geraamm takk ?
Bukan sekali tauu die buadd camneh . Dah berpuluh-2 kali kudd !
Abah pon dah naek hantuu bile bro buad camtuu .
Abah kate "nak je aku naek kaki kt muke die !"
Ini baru skid gempaknyee !
Semalam die anta mcet kat mom .
Punye lha merepek die ckp .
Die mcm takde otak tauu tak ?
Ade ke die kate die nak tunang ngn pompuan tuu ?
Pika bace ternganga mulut nehh haaa .
Nak nanges pon ade . Ya Allah .
Pika terfikir gak dahh gile ke abang aku neh ?
Miang sangat sampay nak bertunang .
Baruu umur 18 tahun kud dahh nak bertunang .
Die engat family kite neh kaye sangat ek ?
Die engat murah ke nak beli cincin , hantaran nye lgy .
Kalu dah rase cincin murah, beli cincin tikam .
Belom habes belaja dah nak bertunang !
"Mak , nak balek penang jumaat neh ngn membe."
"Nak buad ape ? Mak pon nak balek jugak. Hg balek ngn mak je lha."
"Mak balek bile? "
"Takmau lha. Sabtu neh aen ade kat perak."
crazy rite ? ><
And more popet popet popet, sampay lha mom tekan button off.
Ekud je ckp pompuan tuu .
Dah kne "makan nasi kangkang" agaknye bro neh .
Haaaiihhh , pening- 2 ! --'
Mang untung dapat balak camneh tapi menyusahkan mak bapak .
Die tak habes-2 susahkan mak bapak .
Nanty pika pulak terikut gyle die .
Sudah lha "gile" , stupid pulak tuu !
Old things | New things